Get the Next-Generation Pallet Storage System to Improve Warehouse Flexibility and Efficiency
Want scalability, flexibility, simplicity and efficiency in a pallet storage system? Then you will appreciate the revolutionary Omni-Mole® as an automated high-density warehouse solution. It's the follow-up system to our well-known and widely used Pallet Mole®.
The Omni-Mole® takes automation to a new level as it maximises the potential of deep lane storage to save space. With its bi-directional and cart-based operation, it increases the speed at whichstorage and retrieval can take place.
Want to learn more? Read on as we discuss its features and how it helps you to optimise warehouse space usage and functionality.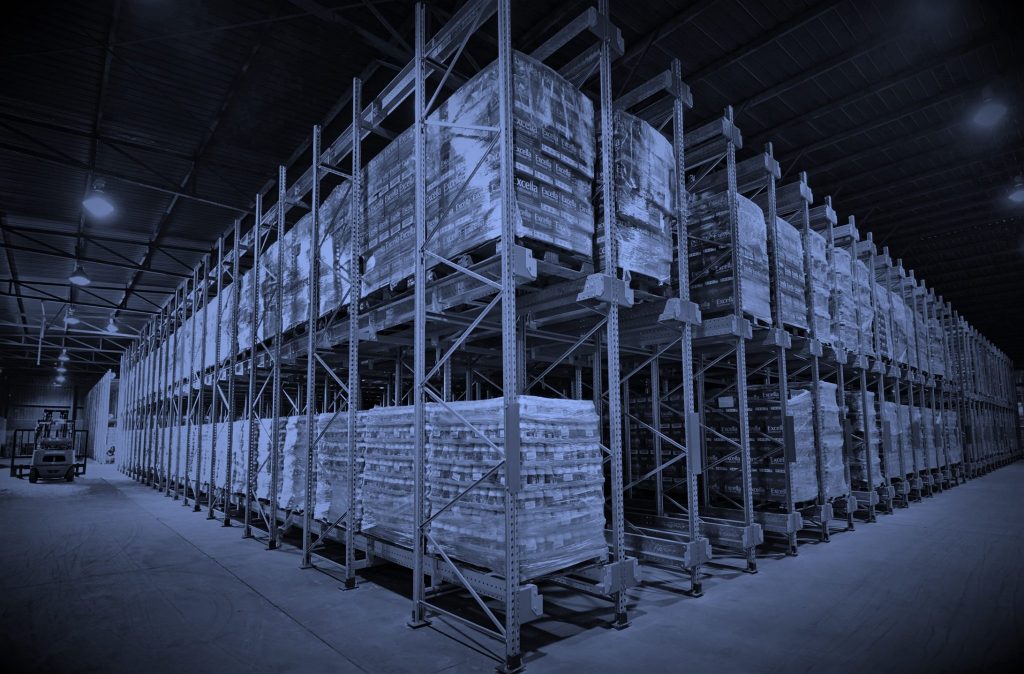 How your warehouse management benefits from the automated pallet storage system
Maximise space usage with an automated pallet systemthat can be scaled up as your business grows. Below are some of the many ways your warehouse operations are streamlined and can benefit from using the revolutionary Omni-Mole®.
1. Energy-efficient and automated charging for reduced equipment management
It's energy-efficient and features automated charging. With these features you are able to reduce your spending on energy. Because it has automated charging, you don't need to manage the battery recharge operations, saving you time and ensuring that the battery will be recharged at the right intervals.
2. Reduce the time it takes to maintain equipment by using a Pallet Storage System
Because it's easy to maintain, you also save on maintenance and servicing costs.
3. Scalable to meet your warehouse automation needs regardless of the building type
It can be configured to any size and type of building. With this solution you don't have to make changes to the building to accommodate automation.
4. Reduce space use with high-density holding
High-densitystorage makes it possible to reduce the space required for large volume product placement.
5. Speed up operations and make better use of vertical space
Fast product storage and retrieval with precision is essential to maximise productivity and streamline operations. This is achievable because of the 2-dimensional planesystemand transferring of pallets vertically using the vertical transfer unit (VTU). This makes it possible to get pallets to high rack spaces and thereby utilise space better as you don't need aisles between racks.
6. Reduce labour costs
Labour is often one of the highest business operation costs. With the automatedsystem, you need considerably fewer workers and can thereby reduce labour cost-to-company.
7. Time savings because of parallel processing
With deep-lane and high-density capacity, you can save considerable time in storing products. These translate into more processing capacity.
8. Keeping count of pallets is a breeze
Indeed, you don't have to count thepallets as this is done automatically, reducing control time while improving accuracy.
The Omni-Mole® consists of the TRACK-IT® for inventory management, the CONTROL-IT® for optimal warehouse control, and the MAP-IT® for best management of resource traffic. It's perfectly suited for a rack clad building where the rack system makes up part of the building structure and support for stored loads. It also facilitates order picking as the tunnels can be located at the ground level. Here the workers can pick the orders for placement on conveyors and trolleys.
Pallet Storage System – Wrapping it up
Warehouse automation helps to reduce operation costs, to improve profits and make better use of available space. The Omni-Mole® facilitates automation and high-density space usage. Reach out for more information on this next-generation pallet storage system to streamline your warehouse operations.
Sources: